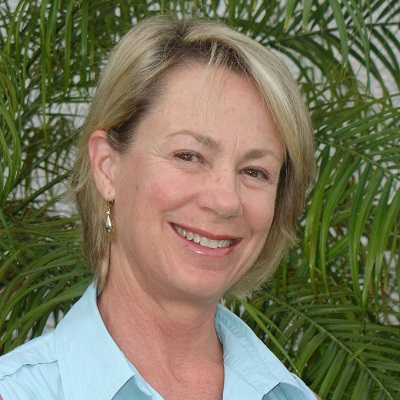 Margaret E. Leshikar-Denton (Peggy)
Cayman Islands
Margaret E. Leshikar-Denton (Peggy)
Professional biography
Margaret E. Leshikar-Denton (Peggy) is Director of the Cayman Islands National Museum. She holds a B.F.A. and an M.A. from the University of Texas at Austin, and received her PhD in anthropology (nautical archaeology) from Texas A&M University.
She has worked in Latin America, the Caribbean, the United States, Spain, and Turkey. Her research interests include seafaring, ships, and shipwrecks in the Caribbean, including the 1794 loss of HMS Convert and her convoy. In Cayman she serves as Museum Director and works with her team creating exhibitions and special programs; she also conducts research and undertakes activities such as enlarging a shipwreck register, launching a maritime trail, identifying shipwrecks to become preserves, and advocating legislation; her vision is creation of a dedicated Cayman Islands Maritime Archaeology Program.
She has held the position of Chair of the Society for Historical Archaeology UNESCO Committee, and is a research associate with Ships of Discovery and the Institute of Nautical Archaeology. She serves on the ICOMOS International Committee on Underwater Cultural Heritage (former Secretary) and as an emeritus member of the Advisory Council on Underwater Archaeology. Margaret served on the ICOMOS delegation during development of the 2001 UNESCO Convention on the Protection of Underwater Cultural Heritage, which came into force in 2009, and advocates for international ratification and implementation of the 2001 Convention.
She writes on the protection and management of the Caribbean's underwater cultural heritage. Margaret co-edited Underwater and Maritime Archaeology in Latin America and the Caribbean (WAC 2008) and contributed to the Oxford Handbook of Underwater Archaeology (2010), Caribbean Heritage (UWI 2012), and Encyclopedia of Caribbean Archaeology (UPF 2014). Her book The 1794 Wreck of the Ten Sail: Peace, War, and Shipwreck in the Caribbean is in press (UAP 2019).