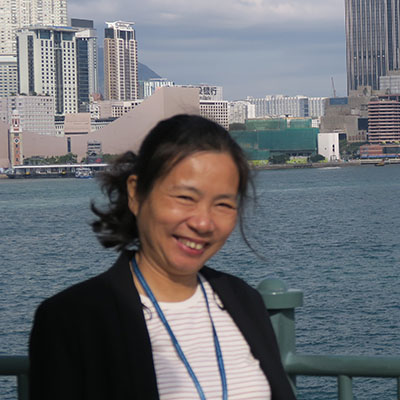 Le Thi Lien
Vietnam
Executive Member, Association of Arcaheology
Themes of special interest – Historical Archaeology in Vietnam; Buddhist and Hindu Art; Maritime Archaeology
Professional biography
Lien started her career in 1985 as researcher of the Institute of Archaeology (VASS) until her retirement in 2017. She is now Executive Member of Association of Archaeology (Vietnam) and Indo-Pacific Prehistory Association (IPPA), Member of Editing Board of SPAFA Journal and Archaeology journal of Institute of Archaeology of Vietnam, Member of International Committee on the Underwater Cultural Heritage (ICUCH).
Following the completion of the MA course in Indian Archaeology and Ancient History and Ph.D Degree in Buddhist and Hindu Art of Southern Vietnam, her researches are focused more on the maritime contacts of Vietnam, particularly of Oc Eo culture during the first Millennium CE, with the outside world.
Her major research projects include "Buddhist and Hindu art in Thailand and Laos", as part of UNESCO's program "The Hirayama silk road: routes of Dialogue" (1997-1998); "Buddhist and Hindu art in Cuu Long River Delta (Southern Vietnam) (1998-2001); co-ordinate research program at Harvard University on Inscription and images on gold plaques of Oc Eo culture (2006-2007).
In 2008, she worked as Officer of Cultural Program at UNESCO Hanoi Office. Since 2009, she joined the Bach Dang-Van Don International Research Team on Underwater Archaeology (predecessor of Vietnam Maritime Archaeology Project – VMAP). In 2013, she developed a proposal for the establishment of Underwater Archaeology Department and became the first Head of the Department, and in 2016, the proposal for upgrading of the Center for Underwater Archaeology, under the Institute of Archaeology.
With experiences on archaeological research and UNESCO's activities, she leaded several international research programs, joined in organizing trainings in cultural heritage protection and underwater archaeology (NAS training course), and worked as member of Organizing Boards for International Conferences. She was also advisor and joined in the preparation of the dossiers of the world heritages of Central Sector of the Imperial Citadel of Thang Long – Hanoi, Citadel of the Ho Dynasty and Trang An Landscape Complex in Vietnam.