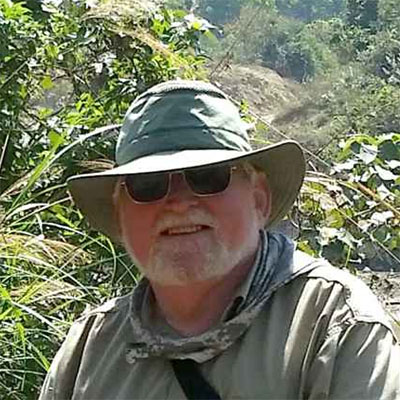 Mark Staniforth
Themes of special interest – Maritime Archaeology
Professional biography
Mark Staniforth became involved in maritime archaeology in the mid 1970s as a volunteer on the excavation of the colonial vessel James Matthews and the Dutch shipwreck Batavia as well as a Foundation member of the Maritime Archaeology Association of Western Australia (MAAWA). Since 2008, he has been a trainer on UNESCO badged capacity building programs in Colombia, the Solomon Islands, Vietnam and Thailand, as well as contributing to the Training Manual for the UNESCO Foundation Course on the Protection and Management of Underwater Cultural Heritage in Asia and the Pacific.
He holds a Bachelor of Science (Biology) from Murdoch University, Graduate Diploma (Maritime Archaeology) from Curtin University, Graduate Certificate (Tertiary Teaching), Master of Arts (History) from Sydney University and PhD (Archaeology) from Flinders University as well as various certifications in SCUBA Diving, boat handling and First Aid.
Mark was the Convenor of the Maritime Archaeology Program (MAP) in the Department of Archaeology at Flinders University for 14 years (1997-2010) where he taught topics in undergraduate and postgraduate maritime archaeology, underwater cultural heritage management and more broadly in archaeology, cultural tourism and museum studies. Before that he was the State government maritime archaeologist for the Victoria Archaeological Survey in Victoria (1982-1987) and curator of maritime archaeology at the Australian National Maritime Museum in Sydney (1987-1993).
He was the author of Material Culture and Consumer Society published by Plenum Press of New York in 2003, the editor (with Mike Nash in 2006) of Maritime Archaeology: Australian Approaches (Plenum Press. New York) and (with Mike Hyde in 2001) of Maritime Archaeology in Australia: A Reader (Southern Archaeology. Blackwood, SA). He has published more than 100 publications since 1982.
He served for two terms on the Advisory Council on Underwater Archaeology (ACUA 2000-2007) including three years as deputy Chair (2001-2003) and three years as Chair (2004-2007). For more than a decade he was on the Editorial Board of the International Journal of Maritime Archaeology and the Australian journal The Great Circle.
He is currently a member of ICOMOS and an expert member of two ICOMOS International Scientific Committees – ICOMOS-ICUCH (International Committee on the Underwater Cultural Heritage) and ICOMOS-ICAHM (International Committee on Archaeological Heritage Management). He is an adjunct Associate Professor at Flinders University and in 2012 he was elected as a Fellow of the Society of Antiquaries of London (FSA).