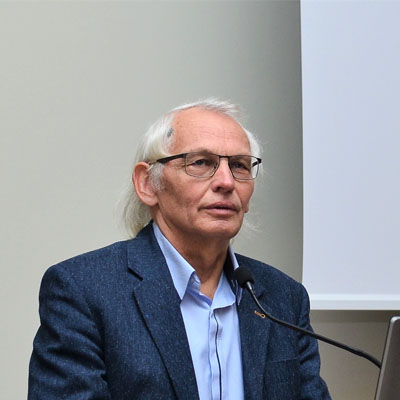 Vladas Žulkus
Principal reaearch fellow/Klaipeda University, Institute of Baltic Region History and Archaeology. (Lithuania)
Vladas Žulkus
Themes of special interest - Archaeology, Underwater archaeology
Professional biography
Vladas Zulkus holds a Masters degree in History (1976, Vilnius University, Lithuania), PhD (1988 from the Institut of the Archaeology, Academy of sciences Moscow), Habilitation (1999 Vilnius). From 1976 Vladas Zulkus led many archaeological projects.
Vladas underwater archaeological expeditions began in 1995. He was responsible for the archaeological work in and around Lake Plateliai in western Lithuania. The main attention was on the remnants of the wooden bridge of the 16th century underwater. This project until 2008 was carried out jointly with the University Nicolaus Copernicus at Torun (Poland).
Since 2001 he led investigations of the bed of the Baltic Sea. The subject of these studies is the 17th-20th century wrecks and the relicts of the prehistoric natural and cultural landscape on the bed of the Baltic Sea.
International and National Projects. Vladas Zulkus has participated in international underwater archaeology projects (Interreg III B (2005-2007), IV A (2008-2010), BalticRIM Interreg Baltic Sea Region (2017-2020); COST Action TD0902 (2010-2013). He led the national projects in the exploring flooded prehistoric landscapes of the Baltic seabed: Yoldia (2010-2013); ReCoasts&People (2017-2021).
Vladas Zulkus is a member of ICUCH since 2010. He is a member of the European Archaeological Society; member of the Scientific and Technical Advisory Body to the Convention on the Protection of the Underwater Cultural Heritage of UNESCO; member of the Working group of Underwater Cultural heritage (Baltic Sea Region Cultural Heritage network); member of the Pool of Experts for the second cycle (2016-2020). Oceans & Law of the Sea. United Nations. Division for Oceans Affairs and the Law of Sea.
He is currently Principal research fellow, head of the Underwater Research Center and Professor at the Klaipeda University (Lithuania) Institute of Baltic Region History and Archaeology. Teaching subjects: Vikings time archaeology, Underwater archaeology, Prehistoric Landscapes and Cultural Heritage under water.